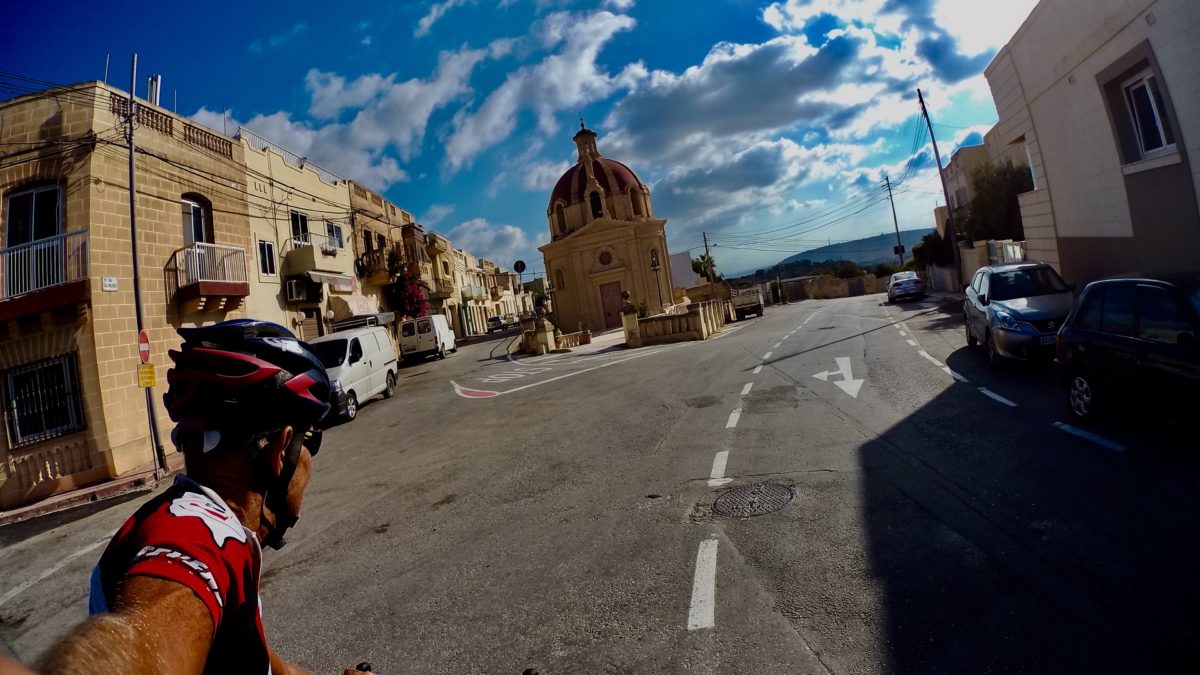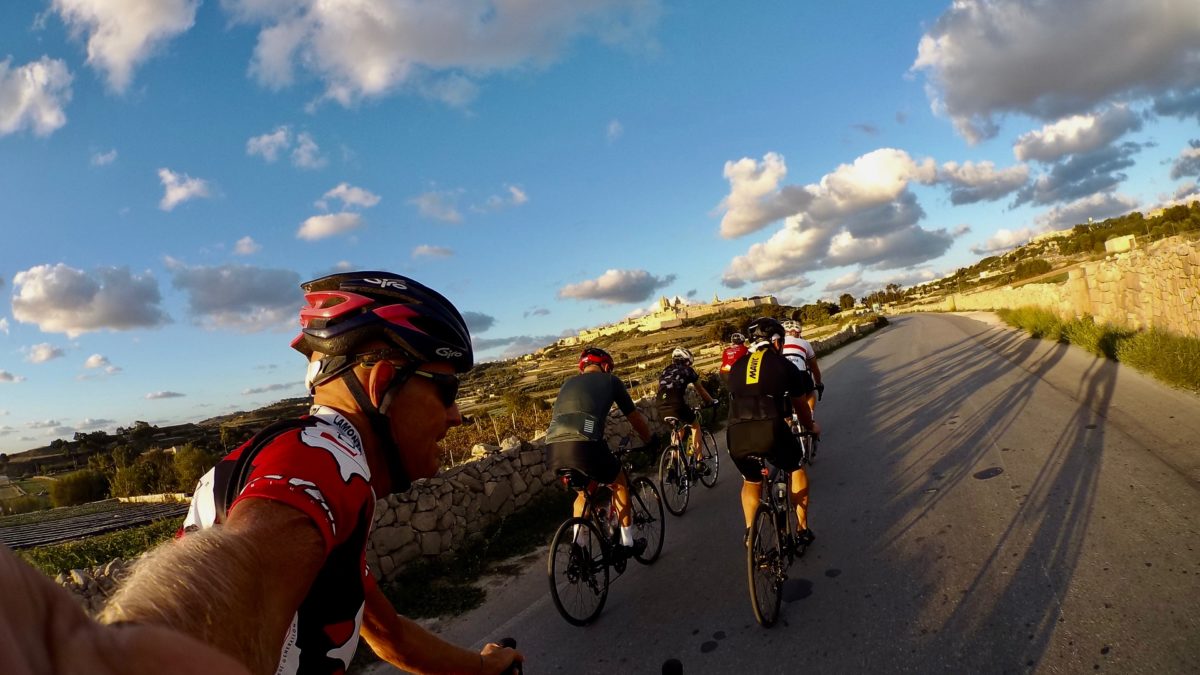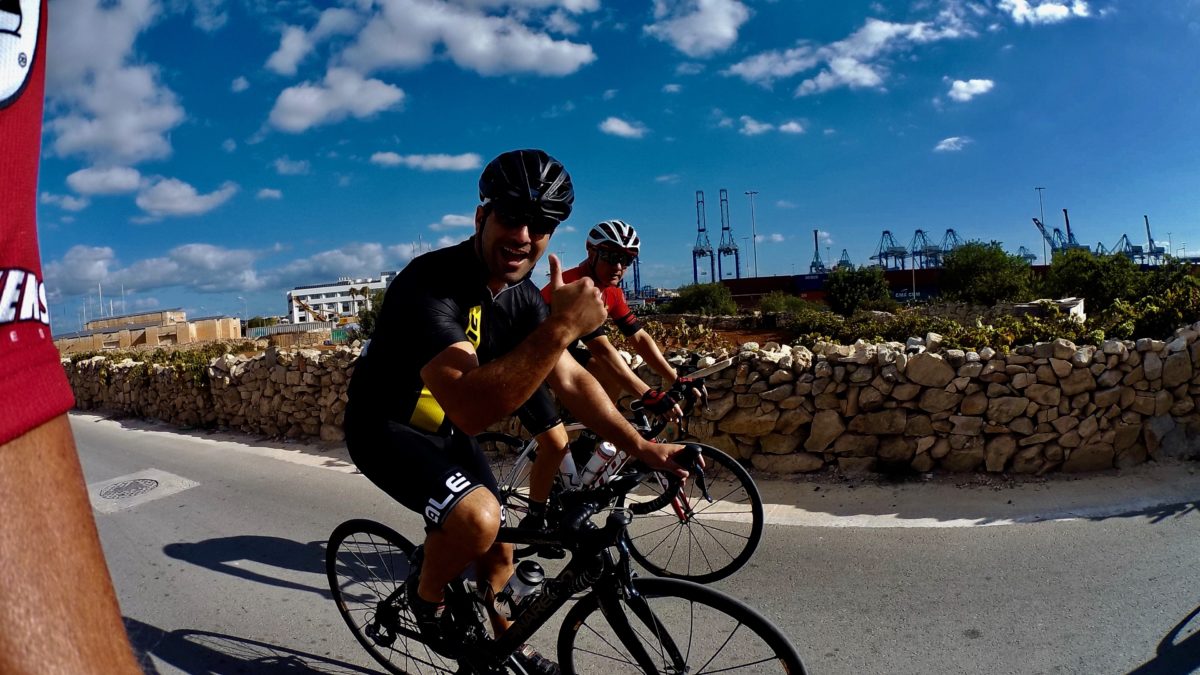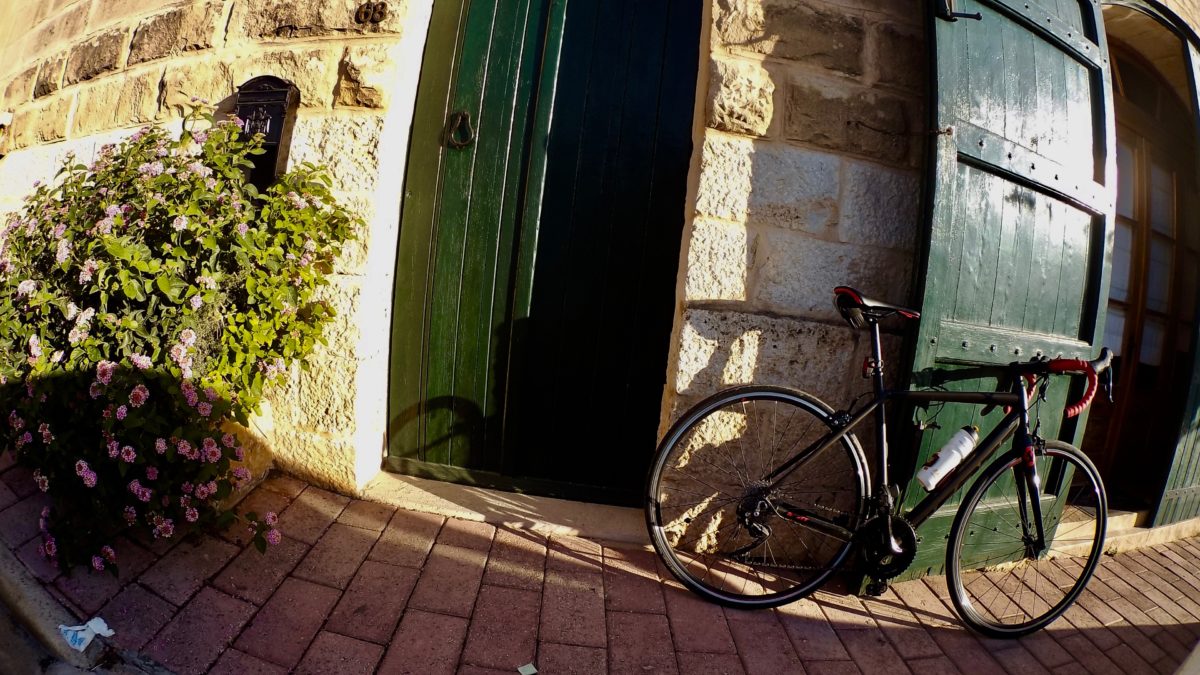 RE Maltacyclemeet1
A great way to explore the gorgeous island on the race bike with friends

We are a free community organized and leads guided racing bike tours with the slogan to make the scenic charms of the respective region accessible on mainly low-traffic roads and paths. We want to convey experience and fun with the joy of movement. The focus of our excursions is the group experience – we set off together and arrive together – without any compulsion to top performance. We do not drive races. We always ride calmly and evenly in a closed group, if necessary in several groups.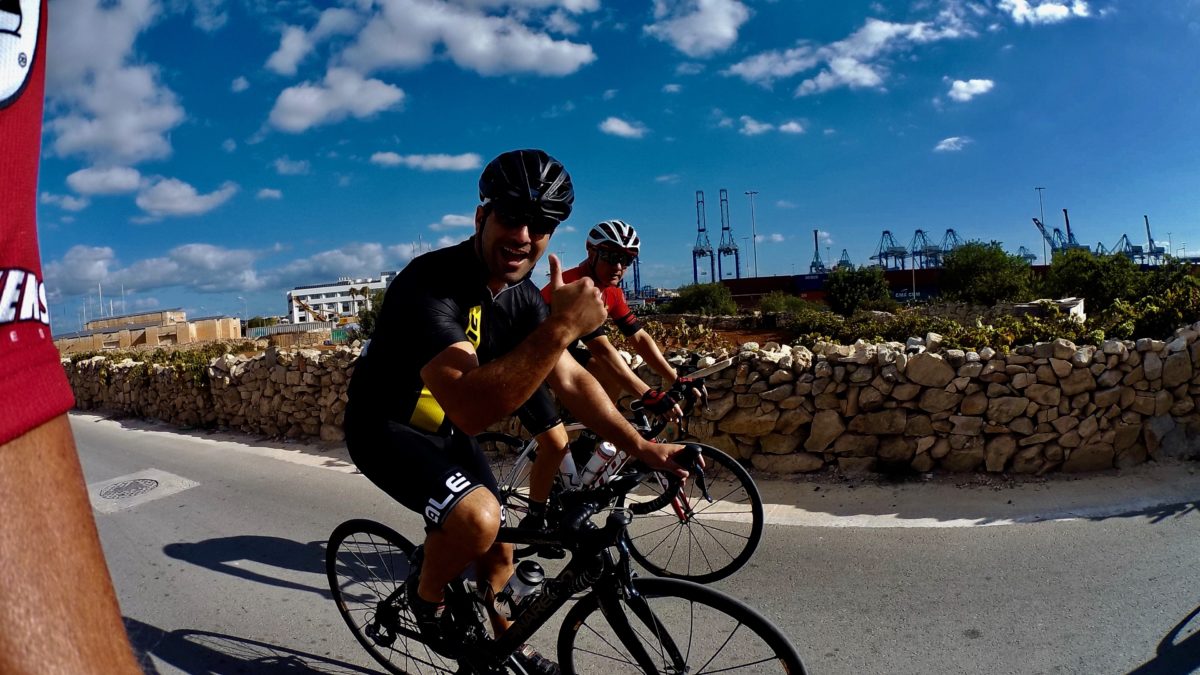 Ride with friends over the gorgeous island of Malta.
Check specific Information here: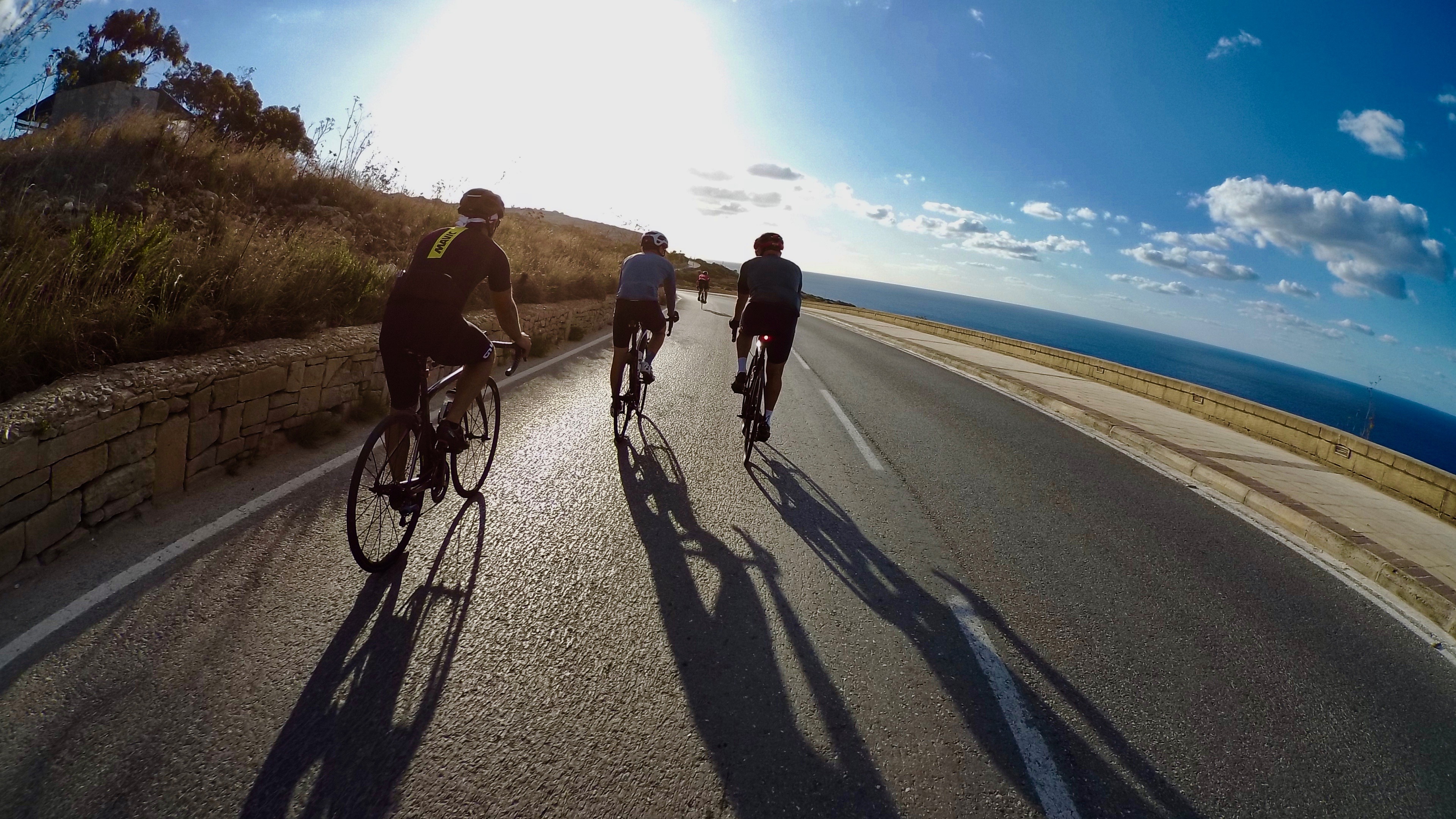 Summer 07:00 – Winter 08:00
or according time change. Guided rides will be published on FB posts.
Summer: April-September
Winter: September to March.
Here some routes will be published in nice enviroments and good roads.
MCM
A social cycling meetup based in Malta🇲🇹. We are a climbing loving, we love our bikes, love to ride with friends a mix of expats and locals.
Ride with us
Want to ride with us? It's free and open to everyone. We have weekly rides on Sunday, but also organize other epic rides and multi-day events to select destinations. For example, Sicily.
The only thing we ask from you is a little common sense, which we would like to summarize in the following lines. See you on the road!
It is a group trip
MCM is a free community organizes and leads guided road bike tours with the slogan to experience the scenic attractions of the respective region on mainly low-traffic roads and paths. With joy in the movement we want to arrange experience and fun. In the foreground of our trips is the group experience – we ride together and arrive together – without a compulsion to the sporty maximum performance. We do not race. In principle, we ride quietly and steadily in a closed group, if necessary in several groups. Each group is led by a guide. Our day trips are rideable for everyone with a sportive attitude and a solid basic condition. The multi-day rides require – depending on the tour profile – a correspondingly higher willingness to perform, or an appropriate level of fitness. Each participant rides at his own risk. A liability of us is excluded. There are no recourse and / or claims for damages.
On all of our rides, we leave together and arrive together. of course, you can join us along the way, or even turn off beforehand…. This also means that we regroup at regular intervals until everyone has caught up. No drop also means that we will try to help you (within reason) with any mechanical problems you encounter along the way. However, you are expected to know how to fix a breakdown yourself, and to show up with a well-maintained bike and fully inflated tires.
Riding etiquette
Helmets are mandatory. No exceptions.
No earplugs in ears, regardless of whether they are in use.
Obey the laws and rules of the road.
Do not run red lights.
Maintain a steady power output. Ride evenly on flat stretches, slower on uphill grades, faster on downhill grades.
Warn of hazards on the road.
Watch for upcoming traffic lights. Avoid panic stops and do not run red lights with the entire field.
If you must ride with an aero steer, please stay in the back of the group.
If you are at the front of the group, you are responsible for making sure the ride is smooth and safe.
Ride at a steady pace. Be clear with your intentions and movements. Do not cross wheels or cram yourself into gaps.
Do not ride wider than two abreast. Although we assert and defend our rights as bicyclists, we try to minimize our impact on motorized traffic.
Be considerate of your fellow cyclists.
Keep the fun in the process.
Responsibility
MCM does not guarantee the safety of the routes selected for rides. The roads are NOT closed to cyclists. Cyclists ride at their own risk and take full responsibility for their own safety. Veloton, the organizers and leaders of the cycling tours assume no responsibility for any injury or damage to persons or property that may result from participation in the tour.
Code of Conduct
We are committed to creating a welcoming and inspiring community for all and expect everyone to abide by it:
Be kind and patient.
Be welcoming.
Be considerate.
Be respectful.
Be careful with the words you use. Do not insult or demean other participants. Harassment, racial or sexual discrimination, or other exclusionary behavior is not acceptable.
Generally, the pace on the flats will be brisk but reasonable, and it is important to ride together and use slipstreaming where possible. The climbs will be done at your own pace, so you can challenge yourself here or enjoy the views as you see fit. At the top, however, there is always a wait for everyone.
Sunday ride of the meeting
Will be published on FB.
Start time: 08:00.
Meeting points: American Embassy, Ta'Qali
The route for these rides varies from week to week and ranges from 60 to 100 km. You will explore the beautiful countryside and hilly regions around Malta.